The Colas Bitumen Database
Hub for all Bitumen Team Strategy, Roster Information and organizes mission critical knowledge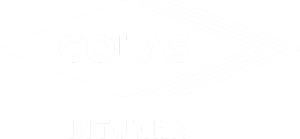 Colas, a large French civil engineering firm specializing in road construction wanted to aggregate Bitumen survey data from its distributed production facilities.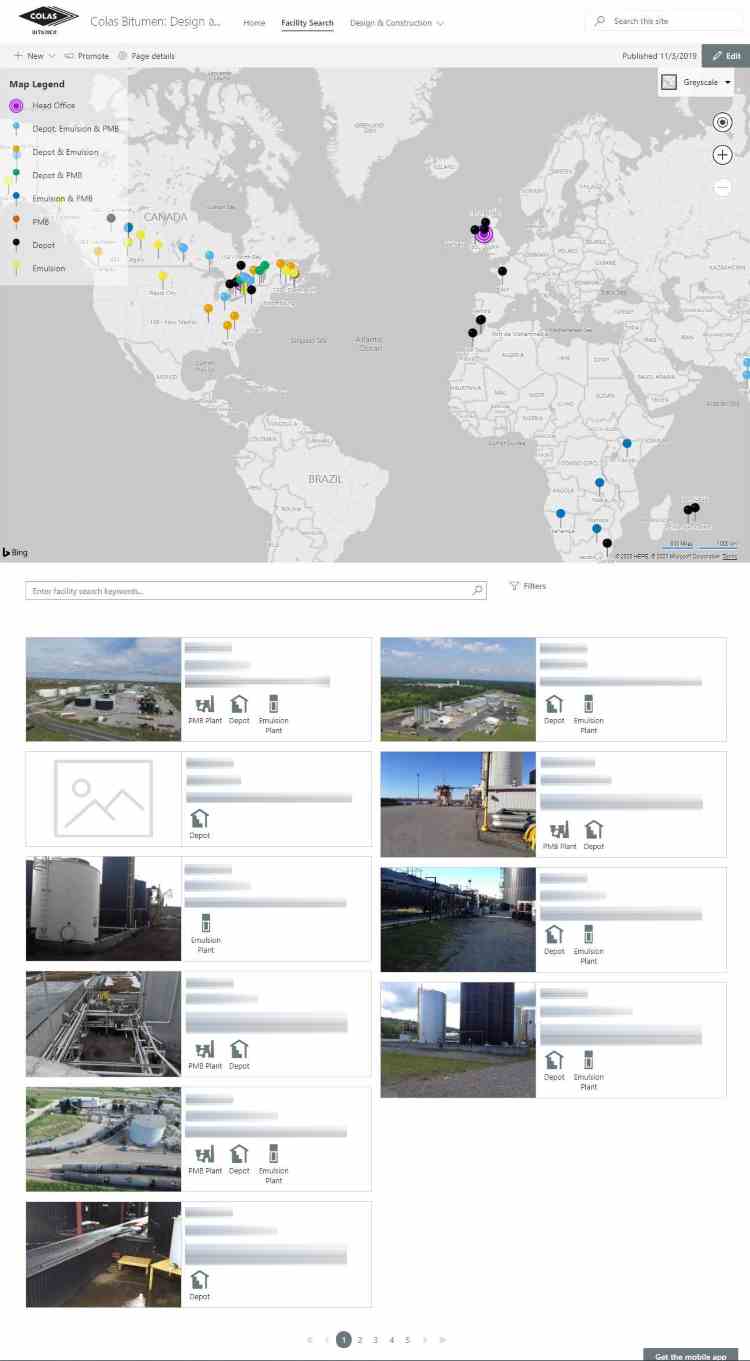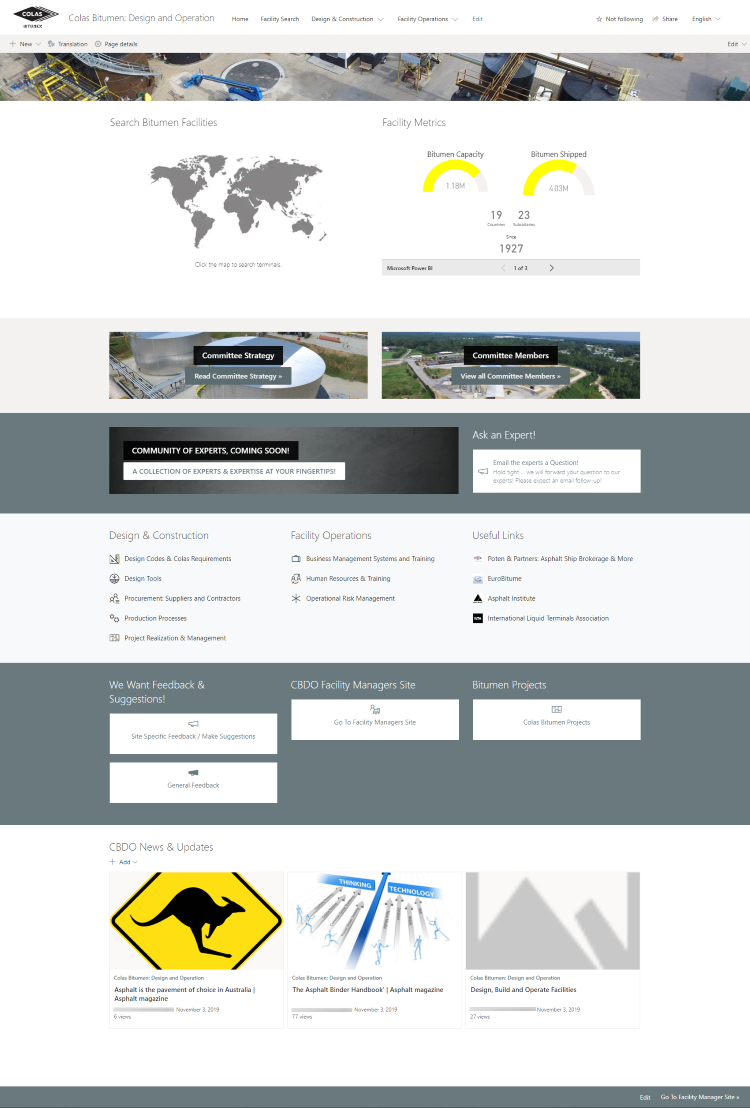 Colas-BitumenDatabaseMap-Redacted-Smallx
BitumenDatabase-Homepage-Redacted-Small
The Goal
Colas, a major French civil engineering firm specializing in road construction approached Making Things Work to build a SharePoint site that aggregated Bitumen survey data collected via Microsoft Forms from its distributed facilities. Making Things Work implemented a Power Automate Flow that was triggered off a Form submission to populate a structured dataset stored in several SharePoint Online custom Content Types – including automated geo coding and address lookup.
Community of Experts
Independent facilities were provided a landing page where they could manage all facility data including a Community of Experts. By specifying expertise for team members, expert team members could discuss best practice & lessons learned with colleagues around the globe.
Collaboration with Facilities
The Bitumen Database allowed facility team members to share Videos, Photos and Documents as well as managing facility details. As a result executives are able to make more knowledgeable decisions & better plan future growth.
PnP Modern Search
To mine this data MTW built a custom PnP modern search user interface that leveraged the power of Colas existing Bing Maps API to plot locations across the globe on an intuitive map. The best part: all data was available using simple SharePoint search with full browse / refine capability.
Microsoft Teams
To take the data a bit deeper, and encourage collaboration, we stapled on a Microsoft Team to allow members to have conversations around important topics and introduced an Ask The Experts feature.
The Result
The site serves as a Hub for all Bitumen Team Strategy, Roster Information, and organizes mission critical knowledge into common silos for sharing. The site successfully aggregates metrics, survey data and allows team members to quickly find data on each independent facility via a map based browse refine user interface.

Request a Consultation
Would you like to schedule some time to talk with one of the most well trusted JavaScript/TypeScript Consultants in Toronto?
Matthew Stark
Founder of Making Things Work
Matt started his career at Canadian Tire Corporation building business intelligence solutions for an award winning Supply Chain. It was no easy feat for Canadian Tire when forced to defend its business against major American big box retailers entering the market. Matt was very proud to deliver cutting edge tools that improved the bottom line, automated processes, and helped CTC remain competitive.