Microsoft 365 Solutions
That enable your business to be successful using Microsoft Cloud Technology
With Microsoft 365, anything you can do in the office, you can now do on the go. Drive your business with enterprise-grade services that were built for business.
Cloud Migration / Configuration
You don't specialize in IT. You don't want to manage infrastructure but you've got a plan and want to move into the clouds. Exchange, Microsoft Teams, SharePoint, People – we can set it up. Need training – contact us now?
We want to move to M365 but don't know where to start. We need help now!
M365 Onboarding Planning and Execution
Clarify features & headaches prior to committing to Microsoft 365. Create & review cost benefit analysis, time frame for migration. Plan user subscriptions. Create a Microsoft 365 Strategy & Roadmap.
We found Microsoft 365 to be a very powerful way to get a business started very fast. We have the same enterprise-level services that a large corporation would have. It makes it easier for us to compete.
SharePoint & Microsoft Teams Portals
Portals & Collaboration: Did we mention we're more than a little bit specialized in SharePoint and Microsoft Teams? Are you thinking of growing your business into the clouds? Want to safely connect external users, build Extranet solutions and collaborate with your partners online?
The productivity gains from Microsoft Teams & SharePoint keeps our employees connected & productive even when working from home.
Governance & Information Protection
Comprehensive, flexible, integrated, extensible: Microsoft Information Protection can keep you safe & even protect your power users from themselves. We help companies identify & classify sensitive data, apply comprehensive information protection policies, monitor and remediate sensitive data at risk and help accelerate your path to compliance. The starting point is a governance policy that ensures adherence to best practices with a focus on how you work!
We see Azure Information Protection as a really easy way for our employees to classify information at the point of creation. We just need to make sure security is intuitive and easy to use.
Workflow & Process automation
Process automation and workflow using Power Automate and Power Apps allow you to connect your data and documents to your process. Approvals all in one place, with easy to use forms that collect your most important business data and get it into the right hands. Did we mention you can maintain it directly in your web browser? Good by technical debt and hello efficiency. Lets chat more about automating your people, process and data!
We like to focus on getting our job done! Automating process has allows us to spend more time doing, and less time worrying about if things get done!
Business Intelligence Strategy & Design
You're accumulating data in the cloud. You have some difficulty finding it, and could do a better job of working smarter. Office 365 Provides tools for reporting and we're using Power BI to unlock the potential of your data and we think you should too.
We setup a knowledge management portal in SharePoint and want an easy way to manipulate & report on the data.
Recent Microsoft 365 Insights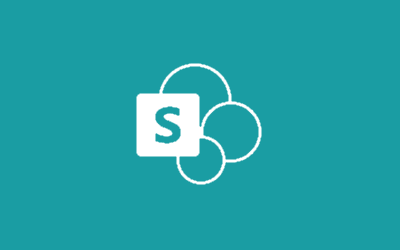 We've got two official languages in Canada: French & English. SharePoint Online Multilingual Support plays an important role in presenting the right language to the right user. In this blog post we outline the features, and some of the challenges we've faced in building Modern Multilingual SharePoint Online sites.
read more

Request a Consultation
Would you like to schedule some time to talk with one of the most well trusted O365 Consultant in Toronto?
Matthew Stark
Founder of Making Things Work
Matt started his career at Canadian Tire Corporation building business intelligence solutions for an award winning Supply Chain. It was no easy feat for Canadian Tire when forced to defend its business against major American big box retailers entering the market. Matt was very proud to deliver cutting edge tools that improved the bottom line, automated processes, and helped CTC remain competitive.